Wraith: The Oblivion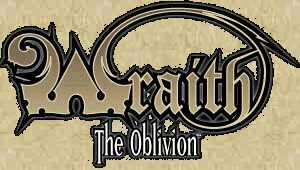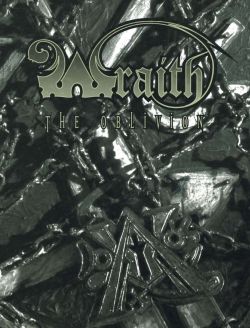 Als Wraith hat man es nicht leicht. Mit der Welt der Lebenden sollte man eigentlich abgeschlossen haben - aber irgendwas hält einen noch knapp hinter dem Vorhang zwischen Leben und Tod. Losgelößt vom alten Körper sind nun die Erinnerungen der Lebenden und bestimmte - ehemals heißgeliebte - materielle Dinge¸ die letzten Anker¸ die den Wraith vor dem Abfall ins Vergessen (Void) bewahren. Fast jeder Wraith hat noch eine Aufgabe in der Welt der Lebenden zu erledigen (meist (s)einen Mord zu rächen) - oder schlichtweg das Leben noch nicht satt genug. Aber als wenn all das noch nicht aufreiben genug wäre¸ verfolgt einen das eigene Böse noch (im wahrsten Sinne des Wortes) wie ein Schatten. Jeder Wraith besitzt solch einen Shadow und der gehört mit Sicherheit zu den ätzensten Gegenspielern¸ die ein Geist noch haben kann - wo er einen doch kennt wie sich selbst. Der Shadow versucht unentwegt seine bessere Hälfte zu tyrannisieren und bestenfalls für immer ins Vergessen zu schleudern.
Ob die deutsche Version jemals erscheinen wird¸ ist ob der eher schlechten (kommerziellen) Resonanz auf die englische Version fraglich.
Im Gegensatz zu den meisten anderen Rollenspielen zur World of Darkness¸ tut sich Wraith etwas schwer¸ seine Käufergruppe zu finden und damit einen richtigen Sprung in der Beliebtheitsskala zu machen. Zu eingeschränkt erscheinen die Kontakte zu den Lebenden (schlecht für Crossover)¸ zu abgefahren das herumtreiben in den Dimensionen der Toten. Aber abgesehen davon ist Wraith recht amüsant¸ denn jeder Spieler spielt (optimal) neben seinem Charakter (Wraith) auch den Shadow eines anderen Mitspielers. Natürlich basiert auch Wraith auf dem Storyteller-System und bringt eine breite Auswahl von Geister-Sonderfertigkeiten mit. In der 2nd Edition wurden einige krasse Einschränkungen aufgehoben - und WtO damit spielbarer und machtvoller gemacht. Wraith ist IMHO das einzige WoD-Spiel¸ bei dem die Horror-Komponente ueberhaupt noch wichtig ist¸ allerdings ist der Horror hier *verdammt* persönlich. Was sich bei Martin noch halbwegs harmlos anhört¸ bedeutet im Klartext: Jeder Wraith¸ sprich jeder Charakter¸ hat eine kleine Stimme im Hinterkopf¸ die ihm ständig sagt: "Keiner achtet Dich. Alles¸ was Du tust¸ ist vergebens. Warum gibst Du nicht einfach auf?" Dieser Part wird wie gesagt von einem anderen Spieler uebernommen¸ der auch ganz konkret dem eigentlichen Charakterspieler ins Handwerk pfuschen¸ seine gelungenen Wuerfe zu Patzern machen usw. kann. Jeder Spieler spielt also sowohl seinen Charakter als auch den "Shadow"¸ die dunkle Seite¸ eines anderen Charakters. Wie man sich denken kann¸ läuft das ganze darauf hinaus¸ das eine Wraith-Runde wohl mit das frustrierendste sein kann¸ das man spielt - nicht nur¸ dass Schicksal oder eigene Dämlichkeit den Char in Gefahr bringen¸ hier hat man tatsächlich die ganze Zeit einen Spieler¸ der *gegen* einen spielt - dessen einziges Ziel es ist¸ Deinen Charakter zu vernichten. Und ihn vorher - so es geht - persönlich fertig zu machen und alles¸ was ihm lieb ist¸ zu zerstören. Crossover zwischen Wraith und anderen WoD-Sachen halte ich höchstens fuer möglich¸ wenn man Risen spielt (kennt jemand "the Crow"?)¸ ansonsten ist da nix zu machen. Vielleicht verirrt sich mal ein Werwolf der Silent Strider in die Totenwelt¸ sicher werden die Magier der Euthanatos auch während ihrer Initiation in die Shadowlands geschmissen¸ und es gibt ja auch die bösen¸ boiesen Giovanni-Vampire¸ die ja sooo toll Nekromantie können (ich frag" mich¸ wie *die* Blutlinie ueberleben konnte¸ bei dem¸ was so im Tempest "rumschwirrt...)¸ aber das wären allesamt mal so Sachen¸ die man mit einem Spieler mal einen Abend machen kann¸ nix fuer "ne ganze Kampagne... Dank an Frank Lohmann
A modern fantasy-horror RPG about ghosts (wraiths) caught between the world of their former lives and the fantasy-like underworld (Stygia). Stygia (specifically the underworld of Europe and North America) is a world embroiled in civil war between the Hierarchy¸ Renegades¸ and Heretics. Individual wraiths are held on by fetters (passions for things left behind in the world of the living)¸ while being tempted by their shadows (evil halves of their souls). The interesting mechanic is that each player has a PCandplays another PC's shadow.
The 2nd edition and later books downplayed somewhat the introspective and fatalistic aspect¸ in favor of more conventional fight against evil in the underworld. - A description fromdarkshire.netwith kind permission of John H. Kim
Wraith is a game¸ involving you in tales of passion and madness. Though death terrifies us¸ it also fascinates us. But Death in Wraith is not an ending; the moment of death is simply the end of one journey and the beginning of another. You will discover the Regions of the Death - the Wraiths. These are the spirits of the dead who have tragically lost their way on the road of life. But be aware of your Shadow... Each player plays a Wraith and the Shadow of another. This is an amusing game of hate and fear¸ death and damnation. Master your passions and your shadow - and reach Oblivion.