Mage: The Ascension / Magus-Die Erleuchtung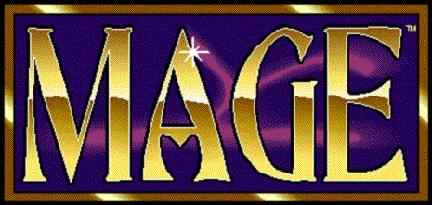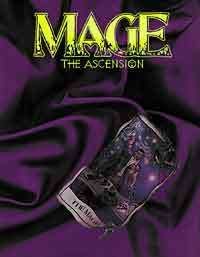 Wir befinden uns in der sogenannten Welt der Finsternis (engl. World of Darkness¸ kurz WoD). Im Prinzip ähnelt diese Welt der unseren¸ betont aber mehr die dunklen Seiten. Die Schatten sind länger¸ alle sind ein wenig korrupter¸ die Musik variiert zwischen grausig und barock und irgendwie liegt in allem ein wenig Endzeitstimmung. Das interessante Leben findet eher abseits eines geregelten Tagesablaufes statt - die Nacht wird zum Treffpunkt der verschiedensten Geschöpfe. Sehr viele der historisch wichtigen Ereignisse lassen sich - inoffiziell - durch das Einwirken höherer Mächte erklären¸ bei denen die Menschen eigentlich nur wie Spielfiguren auf einem Spielbrett gezogen wurden. In dieser Welt leben die Magi (Plural von Magus) und führen eine uralte Tradition fort¸ in dem sie ihr Wissen über die arkanen Künste nutzen und vergrößern. Es gilt eine Reise zu beenden. Eine Reise¸ die schon seit so langer Zeit andauert und die jeder Magus für sich allein reisen muß - der Weg¸ ja der Aufstieg zur Erleuchtung des Selbst. Selbstfindung und -verwirklichung stellt¸ neben den Zielen der Gruppe¸ das höchste Ziel eines Magus dar. Mit den Gruppen sind die verschiedenen Traditionen gemeint¸ der ein Magus folgen kann¸ wenn er nicht zu den Verlorenen oder Verdammenswerten gehören will. Einer Tradition anzugehören bedeutet Schutz aber auch Verantwortung. Es gibt neun Traditionen¸ die alle Ihre eigene Auffassung von Erleuchtung besitzen¸ aber dennoch die Gemeinsamkeiten zu den anderen Traditionen kennen und respektieren. Man schloß sich zusammen¸ um gemeinsam Gericht zu sprechen und Vergehen bestrafen zu können¸ die von Einzelnen begangen worden. Doch nicht nur dieser Zusammenschluß stellt Gesetzte auf¸ die den Magier in seiner Freiheit¸ die Realität zu ändern¸ begrenzen. Da gibt es noch das allgemeine Verständnis der Menschen für Realität. Es formt unbewußt eine Macht¸ die allzu große Eingriffe bestraft. Man nennt dies Paradox. Ein Magier der allzu unbedacht mit seiner Macht hantiert wird vom Paradox heimgesucht - und das in den verschiedensten Formen¸ jedoch immer unangenehm. Feindbilder: Natürlich fehlen auch in Magus nicht die für jedes Rollenspiel üblichen Feindbilder. Hier sind es magische Kreaturen¸ andere Magi die entweder so vom Bösen durchdrungen sind¸ das ihnen scheinbar jegliche Menschlichkeit abhanden gekommen ist¸ oder solche die mit der Magie wie kleine Kinder umgehen und wie in einem Rausch leben. Verspielte geistige Kinder mit dem zerstörerischen Potential einer Feuersbrunst. Es gibt Magi und ganz normale Menschen¸ die sich die Bekämpfung der Magi zum Hauptziel gemacht haben. Das hört sich im ersten Moment absurd an aber diese Art der Erwachten wollen die Menschen vor jedem Einfluß der Magi beschützen und sind dabei auch in der Vergangenheit sehr erfolgreich gewesen. Das Leben wird für einen Magus von Tag zu Tag schwieriger¸ weil die Kraft der Realität immer mehr den Zugang zur Magick beschneidet.
Magus - Die Erleuchtung ist ein erstklassiges Rollenspiel¸ daß sich auch ideal im Crossover mit den anderen WoD-Systemen spielen läßt. Neben der englischen Version¸ kann auch die deutsche Übersetzung von F&S vollends überzeugen¸ wenn einen der höhere Preis nicht abschreckt.
A modern-day game of secret magic¸ where magicians from nine rebellious traditions struggle against the Technocracy -- a group of magicians who are trying to control all magic within reality¸ enforcing the limits of mundane science for everyone except themselves. It uses a variant of the ""Storyteller"" system originally used inVampire: The Masquerade. It has a magic system with effects in several broad spheres¸ where due to the Technocracy¸ magic is made more dangerous if the effects visibly break physical laws -- but are allowed if there is a plausible mundane explanation. - A description from https://darkshire.net/jhkim/rpg/encyclopedia/ with kind permission of John H. Kim
Their heritage is magic¸ their quest truth. Every culture has nurtured or condemned them. They lead humanity to the far horizon and beyond. They are mages¸ the inventors of sorcery¸ science and faith. For centuries they have battled to define existence and lead humanity to an enlightened age. Now¸ in an age when technology is humanitys magic¸ the magicians of yesteryears mystic Traditions fight for survival and the key to the cosmos itself Ascension.
The heroes of Mage: The Ascension¸ revised in the tradition of Vampire: The Masquerade¸ have lost their war for reality but the struggle continues in this quintessential volume. All of the Traditions are updated and elaborated¸ along with the history of mages in the World of Darkness. Explore the revised rules of the Spheres¸ Resonance and Paradox. See the devastating changes that signal the end for the Ascension War¸ and learn how modern mages survive 2000s Year of Revelations.
The Traditions fight a losing war against the Technocracy and a hostile world¸ but they are't the only scions of magic. Disparate Crafts¸ unusual skills¸ hidden lore¸ the rest of the supernatural world--which of these lead to victory? There's always another secret out there¸ and if you don't know it¸ someone does.