Eberron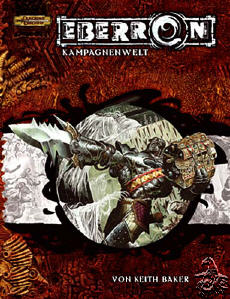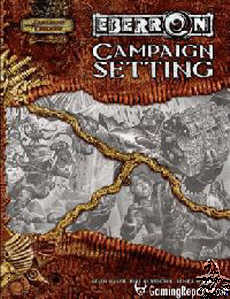 Schnappen Sie sich Ihr Schwert und Ihr Zauberbuch und stürzen Sie sich in eine Welt voller Action¸ Intrigen und filmreifer Handlungen. In dieser Beschreibung der Eberron - Kampagnenwelt finden Sie eine extrem detaillierte¸ von Magie erfüllte Welt¸ die nur darauf wartet¸ von Ihren Abenteuern voller Wagemut¸ Gefahr und Spannung mit Leben erfüllt zu werden.
In diesem Buch finden Sie detaillierte Regeln für alles¸ was Sie wissen müssen¸ um D&D - Abenteuer in der spannenden Welt von Eberron zu leiten und zu spielen:
- 4 neue Völker: Wechselbälger¸ Kalashtar¸ Wandler und Kriegsgeschmiedete - über 70 neue Talente¸ 8 neue Prestigeklassen und eine neue Charakterklasse: der Magieschmied - neue Ausrüstungsgegenstände¸ Waffen¸ Zauber und magische Gegenstände - neue Monster und Kreaturenschablonen - detailliert beschriebene Regionen und Länder¸ neue Organisationen und ein Kurz-Abenteuer¸ das sich ideal als Einstieg in Ihre Eberron-Kampagne eignet.
Grab your pack and leap into an action-packed¸ intrigue-laced world of cinematic adventure. Within the Eberron Campaign Setting¸ you'll discover a vast¸ richly detailed world infused with magic and waiting to be filled with daring escapades and dangerous exploits. Throw open the cover -- and be ready for anything. The Eberron Campaign Setting includes: * 4 new races: changeling¸ kalashtar¸ shifter¸ and warforged * Over 70 new feats¸ 8 new prestige classes¸ and a new character class: the artificer * New equipment¸ weapons¸ spells¸ and magic items * New monsters and monster templates * Highly detailed regions¸ new organizations¸ and a short adventure to launch your campaign. To use this rulebook¸ a Dungeon Master also needs the Player's Handbook¸ the Dungeon Master's Guide¸ and the Monster Manual.