Advanced Dungeons & Dragons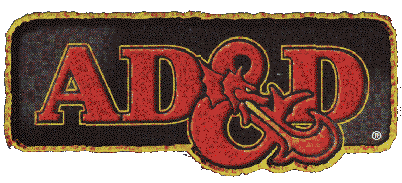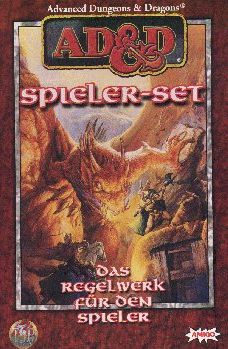 Obwohl AD&D grundsätzlich universell ist und es inzwischen sehr viele Spielwelten (Fantasy¸ Horror¸ SciFi¸ Endzeit uvm.) gibt¸ ordnet man AD&D grundsätzlich erst einmal den Fantasy-Welten Forgotten Realms und Dragonlance zu.

2000-11-07: Wizards of the Coast haben eine Menge alter englischer AD&D-Publikationen zumkostenlosen Downloadbereitgestellt.

2000-07-03: Langsam formieren sich die Fäden des D&D-3rd-Edition-Netzes. Bald schon werden die Regeln der zweiten Edition (AD&D) aus den Regalen der Händler verschwinden da sie nicht mehr von Amigo ausgeliefert werden. Die dt. Quellenbücher werden weiterhin¸ zumindestest auf absehbare Zeit¸ weiter verkauft¸ aber nicht mehr nachgedruckt.

2000-07-18: Amigo-Spiele verschickt gegen deutsche AD&D-Fanseiten reichlich freundliche Abmahnungen per EMail¸ um Copyright-Verletzungen (in Form von Logo's¸ Artikel) entgegen zu steuern. Daraufhin gegen diverse bekannte Homepages kurzfristig offline.
AD&D ist wohl das international bekannteste Rollenspiel. D&D (die Urversion ohne A) war einst das erste richtige Rollenspiel überhaupt und begründete das Hobby. AD&D bietet typische HighFantasy mit Zwergen¸ Elfen¸ Trollen und natürlich auch Drachen - allein schon um dem Namen gerecht zu werden...
The advanced version of the original fantasy role-playing game¸Dungeons & Dragons. This is the dominant RPG on the market and has hundreds of supplements and adventures. It uses a class-based system with minimal skills¸ most resolution being by case- or class-specific rules. Character creation is random-roll¸ with level-based advancement. A 3rd edition reverted to the title of justDungeons & Dragons¸ although it is not part of the separate D&D line. - A description fromdarkshire.netwith kind permission of John H. Kim