HorrorClix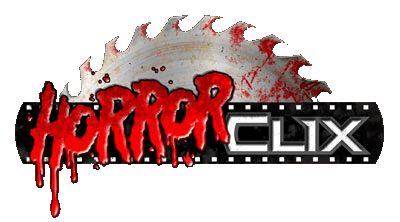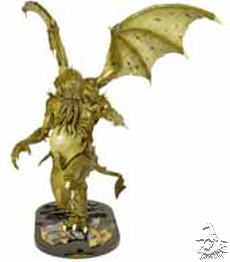 When any modern horror author¸ filmmaker¸ or video-game designer is asked to name inspirations¸ a variety of answers is offered¸ from Mary Shelley to Ed Wood to Stephen King. Perhaps more than the artists in any other genre¸ the current artists of the horror genre acknowledge the contributions of those who came before them. But arguably¸ there is one horror creator who stands out above all others¸ one who nearly any horror writer or filmmaker will cite as inspiration: Howard Phillips Lovecraft. Also known as H. P. Lovecraft¸ Lovecraft's tales-penned in the traumatic modernist era after World War I-envisioned the terrible effects of modern science when mixed with human brutality¸ and they are among the most beloved in the genre. He wrote of terrible creatures and alternate dimensions whose power and strangeness were such that humans were nothing more than insignificant specks in comparison. He postulated that the scientific method that produced real horrors like mustard gas and the machine gun would eventually discover truths about the universe so terrible that they would destroy the minds of those who uncovered them. And most importantly¸ he introduced the world to Cthulhu¸ an Ancient One whose name has become synonymous with Lovecraft's invented mythos of evil deities and twisted terrors.

WizKids¸ Inc. is proud to present¸ in our own homage to H. P. Lovecraft and his legion of fans¸ Great Cthulhu for the HorrorClix™ game. Standing almost 16-inches tall at the wings¸ Great Cthulhu towers over all other figures¸ inspiring a mixture of awe and terror that is most appropriate in the presence of an Ancient One. Crafted by sculptor Brian Dugas¸ Great Cthulhu is one of the most intricately detailed Clix pieces ever created.

From its open sores to its extra tentacles¸ the care and artistry that has gone into the creation of this figure is evident everywhere. Working from Lovecraft's description of Cthulhu in the short story "The Call of Cthulhu¸" Dugas mixed elements from many different sources to create the sculpture. Most notable was his use of real pieces of sea creatures (including shrimp and crab!) for various parts of Cthulhu The overall look of the sculpture is¸ therefore¸ very organic-you can almost smell the brine!

The tenacious Dugas lifted his brush and turned to his paint to add the details that bring Cthulhu to life. The creature's skin is pallid¸ befitting something that has spent the last few thousand years in the darkness beneath the ocean. Brian's use of shadows and tones bring Cthulhu's trademark tentacles to life¸ and he added the sickly ichor and blood dribbling from a couple of superficial wounds that the Ancient One might have suffered in its slumber.

The Great Cthulhu is not only a great piece for HorrorClix collectors but for any aficionado of the genre. It'll be offered in limited numbers at the WizKids® retail booths at the Origins¸ Gen Con¸ and Dragon*Con gaming conventions-but retailers who stock the HorrorClix game can receive one absolutely free! Any retailer who orders 12 HorrorClix Starter Sets and two cases of HorrorClix Boosters will receive a Great Cthulhu for his or her store as a gift from WizKids-absolutely free! No need to visit a sunken city or to use any strange summoning spells or ancient rhymes from the Necronomicon-Great Cthulhu can be yours just for introducing customers to a game that will undoubtedly become the hit miniatures game of 2006.

This summer¸ prepare yourself for the most ancient and evil collectible ever produced: the HorrorClix Great Cthulhu!