Forgotten Futures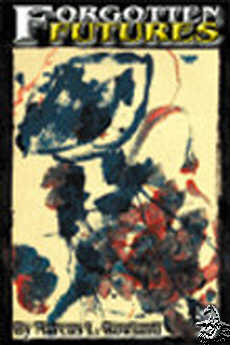 Forgotten Futures ist ein Shareware-Rollenspiel¸ das auf den 'Romantic Science'-Geschichten des 19. und frühen 20. Jahrhunderts basiert¸ welche die Vorgänger der heutigen Science-Fiction- Romane sind. Das Material¸ welches auf einem FTP-Server downloadbar ist¸ ist in vier Pakete unterteilt¸ die jeweils das Grundsystem¸ verschiedene Geschichten und die auf diesen basierenden Hintergründe enthalten. Ein Regelsystem für das Rollenspiel befindet sich ebenfalls auf der Seite. Der Alternativlink führt zur Originalseite von Marcus L. Rowland. [Peter Hildebrand]
A Victorian adventure RPG based on early science fiction writings: not only Jules Verne¸ but also ""forgotten"" sci-fi works such s George Griffith and Rudyard Kiplings. This appeared as a shareware download on the Internet for several years¸ and later was published in print. Although the rules are cheaply downloadable¸ the core rulebook is 151 pages - illustrated with an index. It uses a rules-lite system with 3 attributes and broad skills. There are both printed and downloadable supplements on various early sci-fi works. cf. theofficial website. - A description from https://darkshire.net/jhkim/rpg/encyclopedia/ with kind permission of John H. Kim
Forgotten Futures is a Scientific Romance Role Playing Game¸ a tabletop RPG based on Victorian and Edwardian science fiction and fantasy. Victorian Villany (FF volume) Covers the World of Melodrama and Criminal Fiction¸ 1820-1914.
Every generation has its own set of ideas and predictions. At the turn of this century most pundits thought that the mighty power of steam and electricity would usher in a new age of peace and prosperity. In the fifties the future was mostly seen as doom¸ gloom¸ and nuclear destruction. In the nineties we are obsessed with computers¸ and convinced that the future will revolve around information technology. Each of the earlier views was valid for its era; each was at least partially wrong. By looking at earlier guesses we may be able to discover what is wrong with our own vision of the future - and make even worse mistakes when we try to correct it! Forgotten Futures is a role playing game based on these discarded possibilities; the futures that could never have been¸ and the pasts that might have led to them. Other files in this collection contain stories and a world book (which contains more information on scientific romances in general¸ and on a particular setting for the game) this file contains the rules for the game.
Not technically free¸ but a great shareware RPG based on turn-of-the-century science fiction (Rudyard Kipling¸ Arthur Conan Doyle¸ et al.). Hundreds of pages in 6 collections.