Mercenaries¸ Spies¸ and Private Eyes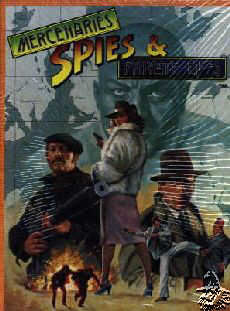 A generic modern-day mystery and espionage game. Uses a simple skill system with level-based advancement. Action resolution by attribute plus skill plus 2d6 (re-rolling doubles open-endedly) vs difficulty. - A description fromdarkshire.netwith kind permission of John H. Kim

This is contemporary role playing at its best. The name says it all: the adventurers are flinty mercenaries¸ suave spies¸ gumshoe detectives¸ and more. The system is easy to handle and complete¸ with nearly 100 skills for character development¸ an extensive weapons list¸ and a detailed section about how to run mystery & crime scenarios.