Chill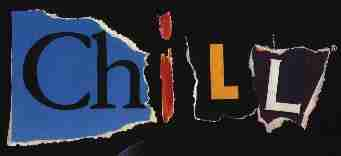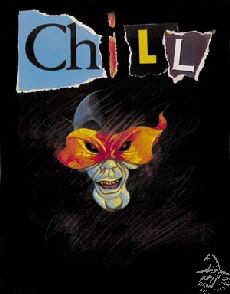 In Chill spielt man ein Mitglied der Gruppe SAVE¸ die sich als Geheimbund dem Kamf gegen die Wesen des Unbekannten (das Böse !?) verschrieben haben. Geheimhaltung ist dabei sehr wichtig - für das eigene¸ wie auch das Leben der Freunde und Bekannten. Gierige Augen lauern schon - werden sie den Kampf aufnehmen ? Dabei ist es jedoch nicht unbedingt immer empfehlenswert handgreiflich zu werden - die Schärfe des Verstandes und der richtige Einsatz der eigenen Fertigkeiten sind öfter gefragt. Einige der SAVE-Mitglieder verfügen selbst über übernatürliche Kräfte¸ die jedoch ebenfalls mit Verstand angewandt werden wollen - stellen sie doch eine Art Magnet für die "Wesen des Unbekannten" dar.
Pacesetter brachte Chill erstmals 1984 in die Läden. Später (1990) übernahm Mayfair Games Chill und brachten ihre Version (weniger trashig¸ dafür mehr Horror) raus. Als Mayfair aufhörte gingen die Chill-Rechte an I.C.E. (Iron Crown Enterprises). Leider scheinen die keinen Support (neue Produkte¸ Neuauflagen) für Chill mehr bringen zu wollen. Dank an Lee Dencklau (Chill-FAQ)¸ Gary Astleford¸ Steven Kaye & Ronald Miller
A generic horror roleplaying game. The PCs are members of a centuries-old organization called S.A.V.E. dedicated to fighting evil¸ which includes a number of psychics. The monsters are mostly traditional (vampires et al.)¸ which use different powers from a unified set of ""Evil Way"" disciplines.
1st edition uses a percentile skill-based system¸ checking degree of success vs difficulty on a universal table. Character creation is random-roll attributes and point-bought skills.
2nd edition uses a completely revised system. - A description from https://darkshire.net/jhkim/rpg/encyclopedia/ with kind permission of John H. Kim
Enter a world of terror¸ where creatures of the dark feed on the flesh and spirit of humankind. Join SAVE as they battle the Unknown throughout the past¸ present¸ and future. From the cold nights of Chicago to the misty moors of Scotland¸ evil roams¸ and so too shall you.