Babylon 5 Wars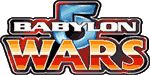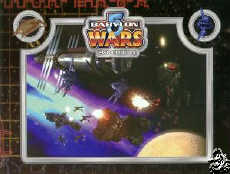 Miniaturenkampf im Babylon 5 Universum. Neue Ausgabe. Enthält 96-Seiten Regelwerk¸ Schiffsbögen¸ Farb-Schiff-Marker¸ Bewegungsmarker¸ zwei Hex-Karten und 1 Dutzend Miniaturen.
Babylon 5 Wars is the spaceship combat game set in the tumultuous world of Babylon 5 - where the future has been won only through pain and bloodshed. The four main races from the show - humans¸ Minbari¸ Centauri and Narn- are all represented in this boxed set¸ which gives all of the rules and details needed to let each of them blow the heck out of each other.
B5Wars is a hex based game that works with either counters (which are provided and quite lovely) or miniatures (loosely - as many of the ships take up more than one hex¸ but only count as being in a single hex). The rules are entirely D20 based and get picked up very quickly. They take up about half of the book¸ with numerous examples and illustrations to explain some of the trickier rules. In the 2nd Edition¸ most of the grayer areas of the rules have been either reworked (such as the previously devastating Minbari jammers) or reworded to be more easily grasped (such as fighters).